PetardCast, Episode #1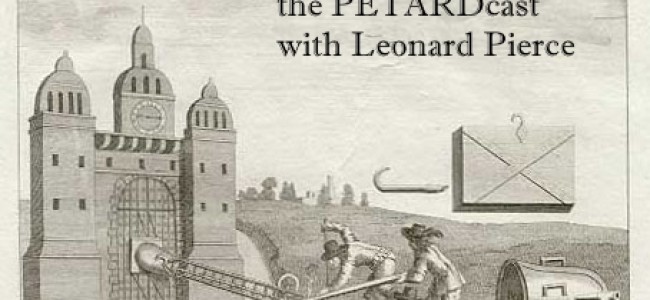 My very first shot at a podcast is now live!   It should be available on iTunes withing a few hours, but in the meantime, you can listen here:
Download The PetardCast with Leonard Pierce, episode #1.
Cultural connivance, 'humor', "comedy", Jeff Goldblum, and what is happening with our precious, precious celebrities, all delivered in my dealbreaker of a voice.  Won't you please listen?  In a month, all the cool kids will be doing it.  And if you'd like to be a guest on a future edition of the PetardCast, fire off an e-mail to that effect:  guests @ ludiclive dot com.  Thanks!
Listen to this week's Go with Your Gut!