Comical books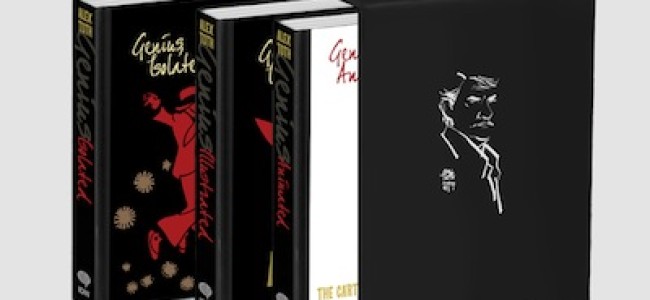 My contributions to the most recent Comics Panel at the AVC:  Metalocalypse:  Dethklok #1, JLA/The 99 #1, 75 Years of DC Comics:  The Art of Modern Mythmaking; and Genius Isolated:  The Art and Life of Alex Toth.  Stick around for a headache-inducing argument about Stan Lee in the comments section!
NOTE:  I have removed all posts from this site regarding my work at the A.V. Club, as is only appropriate.  However, I have left this one up so as not to create the impression I am trying to erase it from the internet, or obscure my culpability.  My apology for my misdeed is in comments as well as reproduced below, and I stand by it.  Regardless of the status of this site, my regret for having done it will be eternal.
As those of you who have followed this link know by now, the review of the Alex Toth book was fabricated. I based it not on a reading of the book, but on secondary sources and second-hand information. This is unforgivable, absolutely the worst thing a critic can do, and my association with the AV Club is at an end because of it.
That I had never done it before and will never do it again is meaningless. The fact is, I did it, and by doing so, I scuttled 20+ years of tireless work as a writer and did my reputation near-irreparable harm. Worse, though, I damaged the credibility of the AV Club, the finest publication I've ever had the pleasure of working with, in a way that they in no way deserved. I caused them no end of headaches through a rash, impulsive, and foolish decision.
There is no excuse for my behavior, so I offer none. I can only apologize to the AV Club staff, to IDW Publications and the authors of the book, and to all those who have read and supported my work in the past. I'm sorry for my unaccountable, stupid actions, and urge you not to bear the AV Club any ill will, but to place all the blame with me, where it belongs.