PetardCast, Episode #10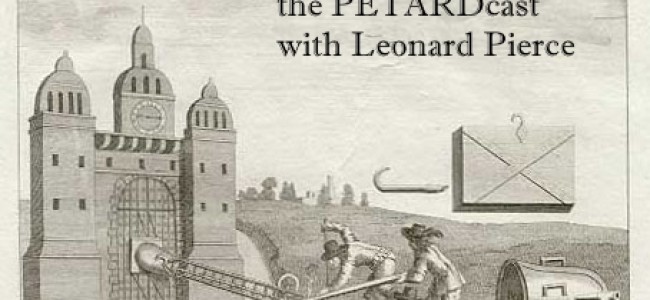 The PetardCast makes its triumphant return as I finally sort of get the hang of sound levels.  I am joined by special guest Claire Zulkey, a multi-talented dame from my beloved Chicago, who engages in obscure sketch comedy with me and explains how Ryan Seacrest is gay even if he isn't gay.  You'll also enjoy a Patrick-Swayze-centered Naming of Parts, a bad Russian accent, the in-show debut of our brand new Hayden Childs-penned theme song, many overshots and undershots at humor, and an attempt to start beef with Paul F. Tompkins over the cultural atrocity that is American Idol in a very special episode of "J'accuse".  Your life will be 200% sexier if you join me for this, the tenth episode of the PetardCast.
Listen to this week's Go with Your Gut!