War Minus the Shooting: Amateur Hour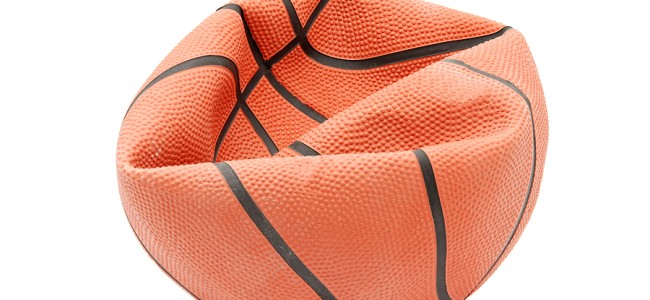 Now that the NCAA tournament is over, sports chatter will finally be able to turn to where it belongs — the beginning of baseball season — and away from a bunch of teenagers playing bad basketball.
This year's college hoops championship game was a dreadful affair by any reckoning, but even in the best of times, I've been unable to figure out why collegiate sports of any kind exercise such a powerful hold over the public imagination.  I understand why they'd be popular with a school's alma mater; I played baseball in college myself, and occasionally check in on how the old side is doing.  I also understand why college athletics are popular with the school administration; they're the biggest cash cows on campus.  What I don't quite get, despite decades of having it 'explained' to me, is why anyone other than a graduate (or an athlete's family) would care about college sports.
Sports, after all, is one of the only true meritocracies we have.  It's almost singular as a field where, as a general rule, the best rise to the top, and success is based purely on ability.  90% of the athletes in any college sport simply aren't that good; they stand little to no chance of advancing to the professional leagues.  If your interest in athletics lies in watching the best possible teams pit their skills against one another — and why on Earth wouldn't it? — then the professional leagues are what you should be watching.  Certainly I won't argue that there's no such thing as a bad pro contest; I wouldn't wish the L.A. Clippers on my worst enemy.  But, having said that, the worst player on the Clips is better than the best player on half the teams who make the NCAA tournament, and the team as a whole would likely dominate any team that's made it to the Final Four in the last three decades.  Simply put, watching college sports is literally amateur hour; in any major sport you can name — football, baseball, basketball, hockey or soccer — the worst pro teams are more accomplished, more skillful and more enjoyable to watch than the best college teams.
Why, then, would anyone bother?  The reasons I'm usually given ring false to me.  Much is made of the 'purity' of the game; this strikes me as the same sort of bafflegab one hears from old baseball sentimentalists yammering on about 'intangibles'.  Maybe the college teams are playing for the love of the game, but until that starts showing up on the stat lines, I frankly don't give a shit.  The idea that amateur athletics are infused with a sort of nobility that stems from their lesser quality — sorry, their 'fundamentals' — also seems bogus.  The cultivation of aesthetically pleasing amateurism belongs in the realm of art, where it can be judged by non-objective standards.  Why spoil one of the only meritocracies we have by introducing excuses for a lack of skill?  It may be admirable for someone to cultivate the ability to hit 100 free throws in a row, but no one wants to watch that on TV.  At this point, with ethical standards endemic to the system, billions of dollars spent on college athletic programs and funneled through legal and illegal gambling, and the pervasive influence of money and status no longer subject even to the pretense of ignorance, surely no one will argue that there's anything more morally pure or honest about college sports; professionals, who tell no lies about playing the game for money, seem to me the honest ones.  And the more people who watch college ball, the more corrupt it becomes, meaning that its fans are part of the problem, no matter what their intentions.
Over and above this, there's something mildly embarrassing, verging on the pathetic, about grown adults who obsess over college sports.  Sports fans of any degree are hard enough to talk to, but can you imagine having a meaningful or even tolerable discussion with Mel Kiper Jr.?  What must the lives be like of the ex-jocks in their mid-40s who are paid to hang around college campuses, trying to coax an interesting comment out of a 19-year-old power forward?  (It's ridiculous enough we ever interview athletes at all, since we don't pay them because we think they have clever things to say.  But the mind absolutely reels at the notion of how much air time is wasted each year gathering the wisdom of a hulking boob whose coach pays someone to sit through his gut classes.)  What could possibly be more dreadful than the pretense that one knows enough about all 68 college basketball teams in the NCAA tourney to make a remotely reasonable guess about their performance?  Only actually knowing enough.
It's not quite as pitiful as caring about prep sports; grown men spending their timing hanging out in a high school locker room, asking a 15-year-old to analyze his on-field performance for their fellow lunatics, are beyond pathetic and well into depressing with a handful of creepy thrown in.  But while I know that nothing will diminish my fellow sports fans' mania for college ball, I'll be damned if I'll ever understand it, and the second week in April will ever remain one of my favorite weeks of the year, because that's the time we can finally stop pretending to give a shit about what a bunch of future washouts from Bumfuck State are capable of accomplishing, and go back to watching the grown-ups play.