PetardCast, Episode #14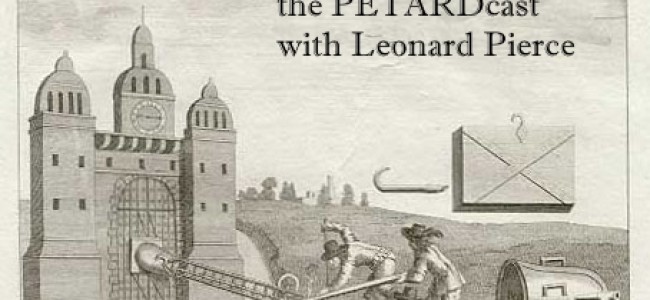 Once again, it's time to use the technology of the 21st century to indulge in the kind of wacky-pants comedy that would have seemed outdated in the 18th.  Yes, it's a brand new episode of the PetardCast, and it will blow the doors off of your barn, if your computer is a barn, and has doors.  For episode #14, we'll be joined by music critic and writer Phil Freeman, proprietor of Burning Ambulance, who'll lead us through the rat's nest that is heavy metal.  We'll also learn about Tomcat Jepsen, master of the jazz kazoo; get a rare glimpse of my personal correspondence with my wife, learn which reality TV star has the sheer overwhelming brainpower to do two entire things at one time, and drop in on Conan the Barbarian as he answers his e-mail.  Yes, it's a regular cavalcade of hilarity of the sort one could only expect from this exciting new medium, or, in this case, medium-rare.  Set aside a hunk of your day, and we'll fill it with metal, and the comedic equivalent of metal, on this week's PetardCast.
Listen to this week's Go with Your Gut!