La Lettre de Mendicité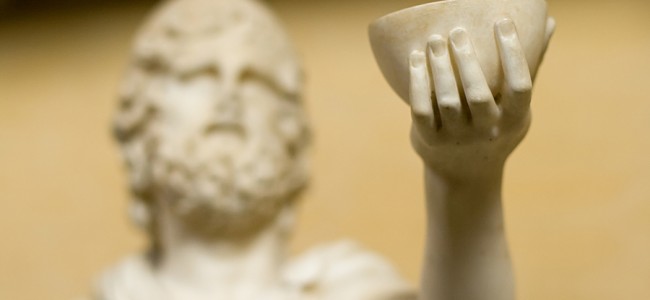 Hello, readers!
Things are tough all over, and no mistake.  But they'd be a little less tough here at leonardpierce.com if you'd consider buying one of the many products and services I have to offer at the moment.  If you're reading this site, it's presumably because you like what I do; and you can continue getting that for free on this website.  It will never cost you a dime, and I have no intention of ever charging money for the site or accepting advertising.  The reason it exists is because I love to write, and there's nothing in my life more gratifying than the praise I've received, the friends I've made, and the discussions I've become a part of because of this site.  I've been writing for the web since it existed, and I have no plans to stop now.
It doesn't pay the bills, though, and frankly, I'm struggling to get by.  Happily for me — and for you! — there are ways you can enjoy my writing as well as put a little coin in my pocket.  Let's talk about them, shall we?
1.  I have a book you can buy called If You Like The Sopranos.  It's an attempt to trace social and cultural developments in crime fiction over the course of a century to their culmination point in David Chase's spectacular series, The Sopranos.  I worked hard on the book at the behest of the good folks at Hal Leonard, and I think it's a pretty fine way to kick off their If You Like… series.  While I don't get any immediate cash for selling copies of the book, if it does well enough, I'll eventually get royalties, which is pretty fun to think about, and you'll get a book jam-packed with essays, critiques, analysis, lists, and recommendations of some of the best crime fiction of the last 100 years.  Here's how you can get your own copy:
"…sets the bar high for the series…Pierce turns his restless intellect loose to find unlikely parallels with such things as European art films, Hong Kong action cinema and the Grand Theft Auto video games." (Jack Feerick, Kirkus featured review)
"…there is a lot of good information packed into this concise book." (Greg Barbrick, Seattle Post-Intelligencer)
"justifies its connection to The Sopranos in a way that enriches the show…" (Jared Scott Stroup, Film Monthly)
"…places David Chase's groundbreaking series in its television contest, making unexpected yet insightful connections between Tony Soprano, J.R. Ewing, and Special Agent Dale Cooper…" (Scott Von Doviak, Austin, TX – Amazon 4-star review)
"…some great perspectives on movie history, and a lot of great ideas for things to watch the next blizzardy weekend." (Ann Logue, Chicago, IL – Amazon 4-star review)
2.  I have a new book you can buy called Moods from Marbletown.  Collecting some of my best short humor, literary comedy, lists, essays, and laugh-inducing fantasias from the past ten years and blending it seamlessly together with some brand-new material, it's the best way to experience the bizarre brain injury that has kept me from making an honest living.  Jokes both highbrow and low, cultural mash-ups, the absurdly serious and the seriously absurd:  over fifty pieces of written humor that hearken back to an earlier time when America knew there was such a thing as written humor.  Here's how you can get your own copy:
"…a direct descendant of Woody Allen's Without Feathers…a collection of brief, absurd, funny notions…extracts just the right amount of laughs without beating a single joke to death." (Ray Ingraham, Chattanooga, TN – 5-star Lulu review)
"…brilliant and thought-provoking…smart, funny, insightful and verbose." (Ryan Greene, Philadelphia, PA)
Moods from Marbletown is something I'm pretty proud of, from its "Calamity" Jon Morris-designed cover to its decade-long showcase of my preferred form of comic writing.  I'm determined to make it available through as many outlets as possible (in addition to everything listed above, it's also coming soon to B&N's Nook bookstore and the iTunes iBook store), and best of all, the majority of the money you spend on it — and it's pretty cheap, folks — goes directly to me.  100% of my income is from writing, and I can use every purchase.  So, to make it even more appealing, I'm offering a special bonus for the rest of June:  if you buy a copy of Moods, e-mail me (leonard dot pierce at gmail dot com) and I'll send you an extra chapter to the book, in the format of your choice, absolutely free! Can you beat that with any kind of that-beating implement?  No, you cannot.
3.  As you may or may not be aware, but I am guessing not because the page is generating large and fearsome electronic dust bunnies, I offer via my website a wide range of products and services for the discriminating shopper that are so unique as to be well-night irreproducible even on the wild and woolly web.  This is not charity, but rather a real range of goods and services I will perform for and/or sell to you; they are not jokes, but rather actual things that will be made to occur if you send me money!  Let's look at what they are:
MENU PLANNING.  Are you hosting a small to medium-sized gathering?  Do you wish to impress the living tar out of your friends, in-laws, office, neighborhood association, or milita?  You can do so with minimal effort!  For a mere $20, I will plan for you a six-course meal, complete with serving suggestions and complete recipes!
THRIFTING SERVICES.  Do you enjoy finding odd, disturbing, or completely random objects at our nation's thrift stores, but you lack the time to spend sifting through the possessions of the recently impoverished or deceased?  Let me do it for you!  For $15 plus shipping, I will visit a resale shop in my home town of San Antonio and send you a small box of curious items found there.  For only $25, I will drive to another Texas town, visit a thrift store there, and send you even more things that once belonged to an old person or street lunatic!
RAP.  Do you enjoy the energetic beat of hip-hop music?  Do you wish that a middle-aged white man would write rap songs at your command?  Your wish has now come true!  For $20, I will write you a sixteen-bar rap making reference to the food time of your choice; for $30, I will craft a 'dis' rap in which a person you choose — celebrity, spouse, childhood enemy — is mocked, derided and made the subject of sport.  For $50, I will not only write a rap about any subject, but I will record it, and send you an mp3 featuring my harsh and unpleasant voice spitting deadly rhymes over a slammin' and highly copyright-infringin' beat!
SHORT STORY SUBSCRIPTION SERVICE.  How would you like to receive, piping hot in your inbox on the first Monday of every month, a brand-new short story in one of many different genres, written by me and sent to you in the format of your choice?  You would like it a lot, I bet!  Each short story is $10, but a one-year subscription nets you twelve for the price of ten ($100).  For $2,500 — less than the price of a new car — I will send you a short story once a month, every month, until one of us is dead!
SPICE MIXES.  Do you enjoy enhancing the flavor of food with just a shake of the wrist, imbuing your meals with savory ethnic flavorings from around the world?  Lots of people do!  But only a select few can send me $15 plus shipping for a medium-sized bottle or $20 plus shipping for a large bottle of delicious, hand-crafted, immaculately blended spices made in my well-stocked test kitchen!  Your choice, or I will select for you from dozens of equally excellent possibilities!  Just like you get from big, expensive spice retailers, but with a funny name, and without all those tedious health code costs!
NAMING SERVICE.   Nothing causes more angst and fret than embarking on a new project, only to be paralyzed by uncertainty that you may give it a crummy name, thus dooming it to utter failure before it is even begun.  Worry no more!  For a mere $10, I will give you the name for a character in whatever fictional endeavor you are pursuing, or invent a clever pseudonym for your limitless use; for $20, I will name your actual book, country home, business venture, website, home-brew, or other major project.  For a mere $40, I will give a permanent name to the living creature of your choice, be it a pet, a child, or a terrifying mutant life-form you cooked up in your attic.  Naming is destiny!  Secure your destiny today!
TEXTUAL GASLIGHTING.  Do you have a roommate, family member, co-worker or cellmate that you wish to drive insane?  Everybody does!  For the amazingly low price of $75 American, you can finally have your revenge.  Here's how it works:  you send me things from around your shared space — bills, receipts, magazines, note pads, toilet paper, empty cardboard boxes; anything that can be written on.  I inscribe them with special messages tailored towards your target's fears, weaknesses and neuroses:  terrifying, disturbing, enigmatic — yet fully deniable!  I send them back to you, you repopulate the area with them, they find and read them and bingo bango, they are on their way to a mental asylum and you finally have room to stretch!  This service is so completely unique that there is nothing like it in all the Internet!  Not responsible for criminal charges.
"The dis rap was fucking awesome!" (Manning Krull, New York, NY)
"…very, very good.  It's as good as the chili powder sold at the Spice House here in Chicago, and that's saying a lot." (Chris Roberson, Evanston, IL)
"My parents chose to consult a less reputable service when I was born, and now I am named after a piece of baseball equipment.  I wish they'd gone to Leonard Pierce!" (American presidential candidate who preferred to remain anonymous)
I believe so much in these products and services — where, incidentally, all the profits go straight to me and my Uncle Sucker — that I'm offering an additional special bonus for the rest of June:  if you buy any of the products and services on the menu page, you'll get a free upgrade!  What do I mean by that?  Here's what:  the cost of a regular 6-course menu for four gets you a 7-course menu for 6!  Regular thrifting service gets you an upgrade to deluxe!  Get a dis rap for the cost of a food rap, and a recorded rap for the cost of a dis rap!  One month of short story subscription gets you two months; one year gets you fourteen months; and a lifetime subscription gets you two lifetimes' subscriptions if it turns out reincarnation is real!  Get a large bottle of spice mix for the price of a medium!  Name a thing for the price of a character or a living creature for the price of a thing!  And, for this month only, textual gaslighting is five dollars off!
Shipping on all items is $5, and prices are all in U.S. dollars.  All services guaranteed real.  Inquiries welcome; payment accepted via the PayPal link at the top of the page.  Detail your specific requests when you pay.  Anything you buy is hugely appreciated, and as always, I thank you for your attention.  Happy shopping!