Hanged, Hanged, Let the Music Be Hanged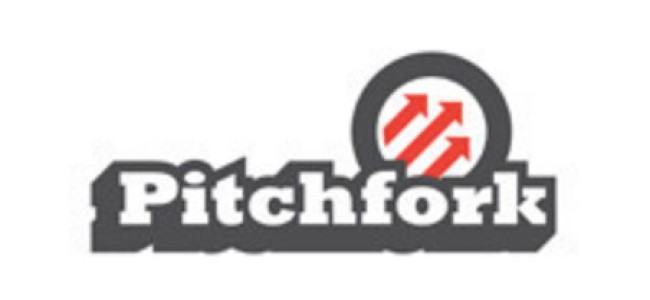 The making of best-of lists has been a passion that has consumed music journalists since the days of Edison's wax cylinders; no sooner had it been released than Oh I'm a-Leapin' and a-Croonin' for My Christ Jesus, by the Nine Deaf Mulattoes of Warren County, was voted "Biggest Disappointment of 1892" in Melts-a-Lot Weekly Popular Tune Periodical's end-of-year issue.
Today, with the end of the year approaching and rock 'n' roll's 60th birthday only two, three, or seven years away, best-of lists are coming faster and furiouserer than ever. It seemed like a sure thing that Pitchfork's "People's List", released this week, would be the year's biggest argument-starter (it was even voted such in Water Cooler Bitch-Out magazine's "200 Biggest Potential Argument-Starters of 2012" list in late 2009). But that was before today.
Today saw the release of "50 Essentials", the simple and elegantly titled list of the best albums of each of the last 50 years. To the shock of the entire musical world, the list, which appeared in the influential French rock periodical Bruyant et Inpopulaire, was written by their notoriously reclusive and irascible critic-at-large, Connard Sacrebleu. Sacrebleu, along with Lester Bangs, Dick Moles and Martin van Bierschwien one of the most difficult, brilliant and crude of music writers, had not been seen or heard from since 1978, when he vowed never to write again unless Magma was retroactively awarded every Grammy since the ceremony's inception.
Controversial? Without question. Provocative? Without doubt. Required reading for any informed music fan? Without cavil. We are pleased to present the first American translation of Connard Sacrebleu's "50 Essentials".
1. The Beatitools, The White Peoples' Album (1963)
2. Salon du Rourke, Sometimes You Just Gotta Roll the Potato (1964)
3. Reilly's Valve, Gastr del Intestinl (1965)
4. Providence, Homo Variety (1966)
5. Strawberry Shortbus, I Can Make By Myself (1967)
6. The Fucking Trains, Leave (1968)
7. Rail Dogs, (I'm Goin' Where There's) No Anti-Depressants (1969)
8. Single-Malt Davis, I Said Kreuzen-Brewed, Bitch! (1970)
9. R.P.M., Mumble (1971)
10. Gloryhole Gunderson, Snowplow Psychedelia (1972)
11. Pear Ubu, Sit, Ubu, Sit! Good Band (1973)
12. Modern Advertising, Death of the Creepy Me, Birth of the Happy Me (1974)
13. The Dyslexic Agevners, Bet It Lee (1975)
14. Heroin Barbershop, For Our Matchless Friends (1976)
15. The Watermelon Riots, It Takes a Nation of Millions to Find My Keys" (1977)
16. Fang of Gore, Hyperborean Enema (1978)
17. Bill & Some Bastards, The Turbulent Tale of the Raspberry Everything (1979)
18. The Six Offenders, Take My Cock Out Of Bob Wall (1980)
19. Grate Artists, Raymillandinista! (1981)
20. Alex Chitlin, Mother Fuckers (1982)
21. A Year in Surlyland, Quiescently Frozen Confection Stuffed with Dope (1983)
22. Hunchbacks and Monkeys, Guitard (1984)
23. The Diving Man Band, Mille Didn't Ask to Be Bornes (1985)
24. The Sheppy Schenkelman Group, Catskill or Be Killed (1986)
25. Arnold Schoenfield Swipes, Mousefelcher (1987)
26. Clean Hells, Bad Hearts of the Rodeo (1988)
27. The Barley Mob, Satan is Realistic (1989)
28. The Mixed Metaphors, Faster Than Molasses Like a Fox (1990)
29. The Jonsson 5, Yes, So Much Would I Like to Starting Something Be (1991)
30. The Colonel & Chenille, Rock Island Crinoline (1992)
31. The Hip Replacements, Please to Help Me (1993)
32. Dun & Badstreet U.S.A., Eat Your Prayers & Say Your Vegetables (1994)
33. Slovenian Music Club, Ljubezenske Pesmi za Domoljube (1995)
34. Funkalaibach, One Nation Under Our Thumb (1996)
35. The Wet Wipes, We Prefer to Be Called Sex Little People (1997)
36. Small White, Songs About Hand-Holding (1998)
37. The Legendary Dink's Pot, Weren't We Supposed to Do Something at 4:20? (1999)
38. Y Kant Tori Akt?, Roles for Bebe (2000)
39. Long Island X-Press, How Ya Like My Shrill, Nasal Accent Now? (2001)
40. Goblin Richcock, I Often Dream of Cash (2002)
41. Soundgarglin', Brett Hull's Son (2003)
42. Del Webb the Funkless Homo Sapien, I Wish Poor Yorick Was Here (2004)
43. Linda Thompson & the Overpriced Electricians, I Didn't Mean That Literally (2005)
44. Tarmac, Yabble Dabble: A Tribute to Babu (2006)
45. Oafers of Larch, Foolin' Around with Ether on Stage (2007)
46. The Jack Tripper Jazz Implosion, Regal Beagle Barely Legal (2008)
47. When People Were Smarter and Lived Near the Kroger, Delf-Titled (2009)
48. Ich Habe Das, From a Tailor, Motel Khamzoil (2010)
49. The Zyklon-Beatles, Bigger than Bejesus (2011)
50. Hannibal Cox, Since When Do Fava Beans Go with Chianti? (2012)