Worth It!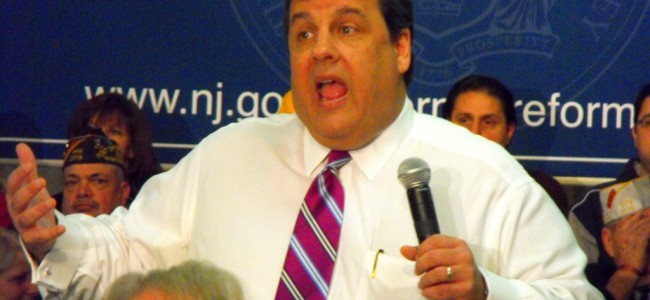 Yes, it's time once again for that all-time family fun game, "What's This Guy Worth?, or, Exactly How Rich and Out-of-Touch Are the Rich, Out-of-Touch Assholes Who Are Going to Tell Us How to Fix the Economy?".
On our last episode, we examined the occupations and net worth of members of the U.S. Senate, and discovered that, shockingly, they are a bunch of unbelievably rich dudes.  (Actually, the last episode found us trying to do the same to the U.S. House of Representatives, but seriously, there are like a thousand of them, and there are only so many times you can write "millionaire attorney" before wanting to eat a bullet.)  This time, with the Republican National Convention underway in Tampa, we decided to take a look at the featured speakers at that cavalcade of plutocrats, and see what's the socioeconomic haps on the folks who want to spend the next four years selling you austerity on the installment plan.
Now, we've gotten a lot of calls and letters from folks saying "So what if these people are rich?  That doesn't make them unfit to govern."  Indeed it does not.  In fact, Franklin Delano Roosevelt, America's greatest president, was himself a toffy aristo who could have hired my entire family to carry him aloft like a human palanquin during the Depression.  But to what extent you can trust rich people is dependent entirely on what they are trying to tell you.  If the message is "Let me show you how to avoid paying taxes,",  you can trust them about 100%; if it's "Let me recommend a luxury automobile", it's more like 90%.  "I have everything I could ever possibly want, so I've dedicated my life to helping other people get the opportunity to succeed" was FDR's pitch, and he was pretty reliable on that score.  But "Allow me to explain how I can lift you out of poverty by lowering my own tax rate and ensuring my businesses can operate without oversight" is about as trustworthy a statement from a multimillionaire as "You can trust me with your car and your wallet" is from a seedy guy on a street corner chewing on a toothpick.
Additionally, you can make a pretty good argument that someone sitting on five million dollars of personal wealth has a lot less reason to care about the economy than someone living on food stamps.  Every single one of the people listed below is going to talk about economic freedom, without explaining how you can have any freedom whatsoever if your bank account is empty and you don't have any income; every one of them is going to talk about economic opportunity, without explaining how lowering the tax rate of millionaires creates opportunities for folks making minimum wage.
So, with that in mind, enjoy the free market blathering of the people listed below and try to figure out how, exactly, their policies are going to do a goddamn thing to help you or 200 million of your closest friends.
KELLY AYOTTE
Title:  Senator from New Hampshire; selective deleter of e-mails
Civilian occupation:  Attorney
Net worth:  $1,300,000
GRANT BENNETT
Title:  CEO of CPS Technologies; former Bain moneyman
Civilian occupation:  Businessman
Net worth:  $8,900,000
JOHN BOEHNER
Title:  Speaker of the House of Representatives; non-contributing zero
Civilian occupation:  Management consultant
Net worth:  $1,700,000
PAM BONDI
Title:  Attorney General of Florida; Doc Gooden persecutor
Civilian occupation:  Attorney
Net worth:  $450,000
JEB BUSH
Title:  Former governor of Florida; forgotten son
Civilian occupation:  Investment banker
Net worth:  $2,400,000
CHRIS CHRISTIE
Title:  Governor of New Jersey; ranch dressing overindulger
Civilian occupation:  Investment banker
Net worth:  $3,800,000
TED CRUZ
Title:  Texas senatorial candidate; industrial espionage enabler
Civilian occupation:  Attorney
Net worth:  $3,500,000
ARTUR DAVIS
Title:  Ex-congressman from Alabama; National Review diversity hire
Civilian occupation:  Attorney
Net worth:  -$25,000 (note:  Davis is a former Democrat)
MARY FALLIN
Title:  Governor of Oklahoma; rain dance practitioner
Civilian occupation:  None
Net worth:  $3,600,000
LUIS FORTUÑO
Title:  Governor of Puerto Rico; gerrymanderista
Civilian occupation:  Attorney
Net worth:  $2,160,000
NEWT GINGRICH
Title:  Former Speaker of the House; demented smut novelist
Civilian occupation:  Lunatic
Net worth:  $7,000,000
NIKKI HALEY
Title:  Governor of South Carolina; voter rights retractionist
Civilian occupation:  Accountant
Net worth:  $1,250,000
MIKE HUCKABEE
Title:  Former governor of Arkansas; sweater-wearing rape apologist
Civilian occupation:  'Media personality'
Net worth:  $5,000,000
BOBBY JINDAL
Title:  Governor of Louisiana; bootlicking pie-face
Civilian occupation:  None
Net worth:  $2,100,000
JOHN KASICH
Title:  Governor of Ohio; union-buster
Civilian occupation:  None
Net worth:  $1,400,000
MIA LOVE
Title:  Mayor of Saratoga Springs; not pornographic actress
Civilian occupation:  Flight attendant
Net worth:  unknown, but status as party's token black female Mormon can't be measured in dollars
CONNIE MACK IV
Title:  Congressman from Florida; grinning commie-basher
Civilian occupation:  Marketing executive
Net worth:  $400,000
SUSANA MARTINEZ
Title:  Governor of New Mexico; pro-death pro-lifer
Civilian occupation:  None
Net worth:  $700,000
JOHN McCAIN
Title:  Senator from Arizona; superannuated maverick/loser
Civilian occupation:  Naval aviator
Net worth:  $40,400,000
MITCH McCONNELL
Title:  Senator from Kentucky; petroleum industry toady
Civilian occupation:  Attorney
Net worth:  $9,800,000
BOB McDONNELL
Title:  Governor of Virginia; liquor store auctioneer
Civilian occupation:  Businessman, attorney
Net worth:  $1,800,000
SAM OLENS
Title:  Attorney General of Georgia; big boss man
Civilian occupation:  Attorney
Net worth:  $1,000,000
RAND PAUL
Title:  Senator from Kentucky; daddy's second vote
Civilian occupation:  Ophthalmologist
Net worth:  $1,100,000
TIM PAWLENTY
Title:  former governor of Minnesota; boring sad sack
Civilian occupation:  Attorney
Net worth:  $1,200,000
ROB PORTMAN
Title:  Senator from Ohio; butt-kissing nonentity
Civilian occupation:  Attorney
Net worth:  $6,700,000
REINCE PRIEBUS
Title:  RNC chairman; Grand Old Party payola bursar
Civilian occupation:  Attorney
Net worth:  $4,500,000
CONDOLEEZZA RICE
Title:  Former secretary of state; dissimulating war propagandist
Civilian occupation:  All-around facilitator of power
Net worth:  $5,000,000
CATHY McMORRIS RODGERS
Title:  Congresswoman from Washington; Club for Growth leathergirl
Civilian occupation:  Farmer
Net worth:  $2,200,000
ANN ROMNEY
Title:  Former first lady of Massachusetts; horse-dancing expert
Civilian occupation:  Aristocrat
Net worth: $250,000,000
MITT ROMNEY
Title:  Republican presidential candidate; Thurston Howell III
Civilian occupation:  Zillionaire
Net worth:  $250,000,000
MARCO RUBIO
Title:  Senator from Florida; parental exaggerator
Civilian occupation:  Attorney
Net worth:  $1,000,000
PAUL RYAN
Title:  Congressman from Wisconsin; Peter to Ayn Rand's Jesus
Civilian occupation:  Wienermobile manager
Net worth:  $4,500,000
BRIAN SANDOVAL
Title:  Governor of Nevada; mob flunky
Civilian occupation:  Attorney
Net worth:  $1,300,000
RICK SANTORUM
Title:  Former Pennsylvania senator; living embodiment of gay panic
Civilian occupation:  Attorney
Net worth:  $4,200,000
THOMAS STERNBERG
Title:  Founder of Staples; grandiose plutocrat
Civilian occupation:  Businessman
Net worth:  $202,000,000
JOHN THUNE
Title:  Senator from South Dakota; warmongering religious goon
Civilian occupation:  None
Net worth:  $675,000
JANINE TURNER
Title:  Tea Party activist; former Sly Stallone on-screen love interest
Civilian occupation:  Co-star of "Northern Exposure"
Net worth:  $1,680,000
LUCÉ VELA
Title:  First Lady of Puerto Rico; Goucher College alum
Civilian occupation:   Attorney
Net worth:  $2,160,000
SCOTT WALKER
Title:  Governor of Wisconsin, demonizer of schoolteachers
Civilian occupation:  None
Net worth:  $200,000
BOB WHITE
Title:  Romney campaign manager; Bain Capital hatchet-man
Civilian occupation:  Businessman
Net worth:  $20,000,000