Help, Wanted!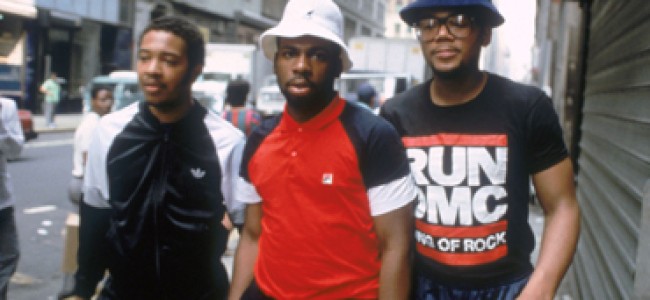 LA CORNE DU COCU, a full-service upscale Franco-Andorran bistrot actively traded on NASDAQ, is seeking clean, energetic, full-time servers who are unlikely to complain about sexual harassment. Must have at least one year serving experience in a élite environment, look good in tight black slacks, and good-naturedly tolerate the sous-chef's constant baguette-centered innuendo. This classic dining establishment (since 2005) features a variety of simple French peasant cuisine at Louis XIV prices. We offer "competitive" salaries, lots of opportunities to smile grimly through clenched teeth, and the chance to be humiliated and degraded by some of the finest continental chefs in the Middle West. Apply in person, M-F 12-6PM, at La Corne du Cocu, 7400 Lincoln Park West, or call (773) 843 6888. EOE except for Jews and homos.
BIG PAYDAYS! Starting at $8 an hour, which is a big payday if you're an unemployed sack of shit, and you probably are if you're bothering to read this. "Swingin'" hours, which is our funny way of saying that you'll be at work while all your friends are out having a good time. No selling involved; you job is annoying people on the phone purely for the sheer hell of it. Management opportunities available for people better educated than you. We are hiring mature, self-motivated and energetic people to become part of our team, although, really, how mature and self-motivated could you be? Speed freaks OK. If you are interested in working in a fun atmosphere and are ready to make some, though not much, money, call (312) 832-3920 between 10AM and 4AM and ask for Mr. Terrence. Don't call at 11:30, that's when I'm getting hoovered by the receptionist. (Receptionist positions also available.)
A SUCCESSFUL REAL ESTATE CAREER takes more than just getting your license. It involves a committed, self-abnegating individual willing to humiliate and abase himself (or herself!) before managers and clients alike. We offer you real estate licensing and go a step further: we teach you how to build a career that seems like it's respectable and "professional" but still makes you feel deeply ashamed. Want to learn more? Call Betsy Bierne, (877) 906-1884 or visit our "career opportunities" page att www.jerrygraff.com. It's like Glengarry Glen Ross, only with more cursing and alienation.
McCORMICK PLACE JOB FAIR! Saturday, July 27, 2013, we'll be "celebrating" the service industry, and by "celebrating" we mean "exploiting", at a job fair. And we call it a fair, even though there is very little in the way of clowns, Ferris wheels, ring toss games, prize-winning watermelons, and funnel cakes, and very much in the way of people offering you non-union, minimum-wage, menial labor jobs. We are currently seeking experienced, motivated team members for the following part-time positions: Person Who Cleans Other Peoples' Toilets; Person Who Washes Other Peoples' Clothes; Person Who Serves Other Peoples' Food; Person Who Parks Other Peoples' Cars; and Person Who Generally Does Basic Tasks For Other People Who Stiff You Out Of A Tip Even Though They Make Ten Times Your Salary. If this sounds exciting to you, check this out:  no benefits.
OPPORTUNITIES AVAILABLE. Do you come from the wackest part of town? Do you try to rap up but you can't get down? Do you not know your English, verbs or nouns? In short, are you a sucka MC and a sad-face clown? If you answered "yes" (or "yo", or "word") to all those questions, then we've got a job for you. Our well-known firm is seeking sucka MCs to get weak, get wacked and get waxed when we rock the party and come correct. If you're walkin' 'round town like a hoodlum with a knife, then why not take that, move back, and catch a heart attack? Salaries range from five-dollar boy to million-dollar man. Send resumes to kingofrock@rundmc.com. Biters welcome.