The Golden Box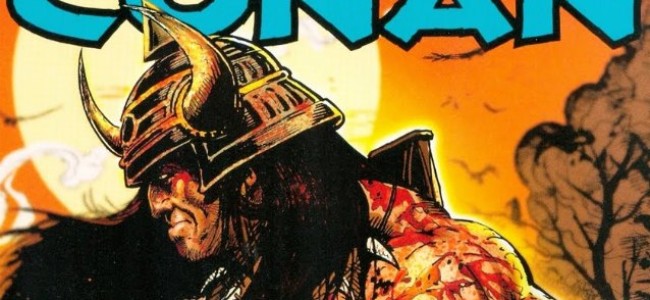 Harken, she who is called 'Sue'!
Conan has no need of your foolish tonics and potions. Is this the way of civilization? Are all the men here so weak and womanly that they must anoint their steel with herbs and magics in order to please their women-folk? Bah! A pox on the degenerate habits of your kind! Conan is a warrior of Cimmeria, not some perfumed fop of Aquilonia! A thousand harlots and trulls have fallen before Conan's manhood and have all been satisfied without the use of any of your Cialis! Begone from the inbox of Conan, foolish woman, and peddle your quackery elsewhere, lest I teach you life's final lesson!
Yours,
Conan T. Barbarian
***
Look ye, he who is named 'Ratio Q. Respiration'!
Since Conan left his homelands in the north, he has always heeded the words ingrained upon him on countless fields of battle. What is good? To crush your enemies. To see them driven before you. To hear the lamentation of their women. Nowhere have I heard it said that what is good is discounted software! By Crom, I am a warrior! Life for me is the clanging of steel, the spilling of blood, the heat and rush of combat! Valor and courage are my strengths! What cares Conan for PhotoShop, Microsoft Project and Final Cut Pro X at well below retail costs? If Conan has need for such magical trickery, he will simply take it! Or download it from BitTorrent! Ply your wiles on me no more, Ratio Q. Respiration, or I shall split you like a Pictish dog!
Yours,
Conan T. Barbarian
***
Greetings, he who is hailed as Dr. Mseke Bronson!
At first, Conan was intrigued by your letter. While Conan has nothing but scorn for a man who once possessed his throne and then lost it — for what is a fallen king? He is no better than his lowliest slave! — your offer of gold held my ear. Aye, the gold of a toppled monarch spends just as well as the gold of a reigning pretender! The purse of Conan makes no distinction between one and the other. But rather than offering to buy my sword and thews, so as to slaughter those who deposed you and bring you the heads of all who conspired to rob you of your birthright, you rather wish me to engage in the creation and transfer of a number of bank accounts, whatever those are. What civilized trickery is this? Conan is a warrior, a slayer of rogues and a shedder of blood, not a fully licensed and bonded financial representative! Grovel in the dust elsewhere, disgraced one! Do not contact me again, or feel the wrath of Conan's junk filter!
Yours,
Conan T. Barbarian
***
On your guard, o wizard Thulsa Doom!
How did you get my address? Stop bothering me! Seriously.
Yours,
Conan T. Barbarian