At the Movies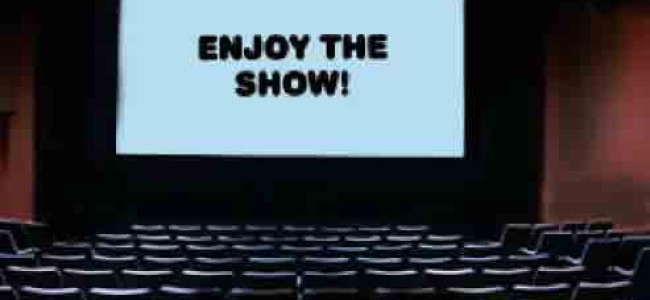 Regular readers of this site — hey, you three! — will know that I regularly feature long-form film criticism of movies both old and new.   You may not know, however, that I see about ten movies for every one I write about, and time simply doesn't permit, nor quality justify, a lengthy analysis of each.  However, recognizing that nothing must go uncommented upon in this mediated age, I figured it was time to give some of these lesser features their due, with short, Twitter-length reviews.
The Q-Tip Rebellion:  B-.  Setting a grim Lord of the Flies-style tale of survival at a beautician is better in conception than execution.
Sharks vs. Honkies:  C-.  Needed more sharks, fewer honkies.
Crossbraugh & Deems – Full Dorsal: D-. Creative use casting in all-nude action shooter wasted by bad plotting, bizarre use of 'bullet-time'.
Stat!:  C-. Tense medical drama wastes excellent cinematography, tension with decision to make all dialogue doctors yelling title at each other.
Mugsy's Movie:  D.  Well of rock docs officially runs dry with this painstakingly researched four-hour treatment of the Royal Crown Revue.
Side Grannies: B. Cee-Lo Green oddly charming in confusing drama of high school valedictorian who maintains retinue of elderly prostitutes.
Race Movie: F. Friedberg & Seltzer miscalculate badly with this alarming parody of turn-of-the-century minstrel shows. With Cuba Gooding Jr.
Jude the Obscure: B-.  Skillful direction and lively comedic dance numbers can't salvage an essentially bad choice for a Bollywood musical.
The Truncated Man: C-. A blockbuster action thriller based on 'what do you call a guy with no arms and no legs' jokes.  This cost $130m.
Blood and Guts in High School: A-. The Farrelly Bros. were no one's first choice for this Kathy Acker adaptation, but amazingly, it works.
Playing Cards: B. Great animation as always from Pixar, but story of a 9 who fights the "tyranny of the wild card" is kind of preachy.
Pink Lady and Jeff: C-. Kickstarter-funded adaptation of 1980 TV variety show, with all roles played by Shia LaBeouf for some reason.
Goin' Back to Cali: A. Stellar David Fincher take on the L.L. Cool J single tells riveting story of fruit-loving wine thief.  In 3-D.
The Frog Giggers: B+. Southern-fried noir film about the difficulties of professional toad-skewering is gory, but emotionally affecting.
Heart Attack Jack: C-. Stylized violence and snappy patter mark this real-time whodunit, punctuated by wheezing and botched line readings.
GeoCities: D. Cheap knockoff cannot recapture the magic of The Social Network, even with shockingly bloody alien invasion plot tacked on.
Middle English:  F+.  Not actually all that bad, I just always wanted to give something an F+.
The Pinkertons: C. Pointless Marvel Universe spin-off featuring the extended family of homosexual gentleman ranker of the Howlin' Commandos.
The Sims: B-. Special controllers allow filmgoers to control characters in the movie as they control their Sims.  Odd choice for von Trier.
Dogsucker: C-. Melissa McCarthy is the competitive eater who vows revenge on petite Japanese woman who defeats her in 100-meter bratwurst.