Mad I Tell You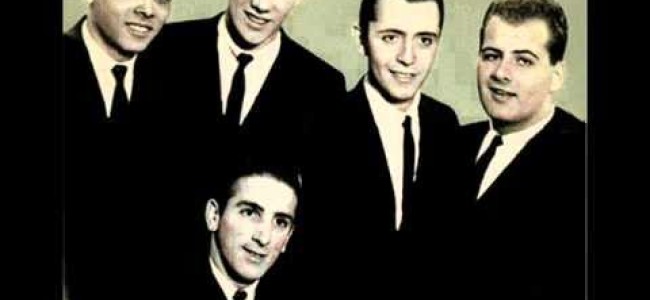 It should have been an amazing success.
Thanks to the out-of-court settlement of a number of lawsuits, the permanent destruction of the audition footage, and the unfortunate hot dog coma of a major production company executive I am not at liberty to name, I can finally talk about my near-miss with Hollywood glory and my should-have-been-brilliant career as a television producer.
Musical Mad Libs was the brainchild of myself and my former partner Rebecca Sline-Cotswald, and we had every reason to believe that it would make us millionaires.  Musical competitions have proved one of the most enduring and popular of the 'reality' genre since the debut of American Idol in 2002.  Our format was creative and original, and it would not only provide us with original musical material, but the kind of drama and comedy that can only come from the real and unrehearsed fusion of unlikely pairs in direct competition.  We also knew that, with the backing of Price Stern Sloan's corporate dollars and established branding with "Mad Libs", we'd have the resources to make to the public.  We even found that most vital of elements, an instant fan-favorite duo, right off the bat.  The only problem was that they were too good.
Oh darling, won't you make me your HELLISH UNDERWORLD OF DESPAIR
Oh darling, wont you make me your HELLISH UNDERWORLD OF DESPAIR
So long I've tried to DESTROY YOU AND YOUR SEED WITH THE BLACK POISONS OF NATHGÜRD
So close I've meant to DRAG YOU SCREAMING IN ENDLESS HORROR TO THE BLOOD-CAKED TORTURE CAVES
Oh darling, won't you save me from THE UNREGARDED TEARS OF SORROW FOR FORGOTTEN DEAD GODS
The idea was simple:  we gathered two dozen aspiring songwriters, all of whom were talented lyricists and musicians but had never quite been able to get that one big break.  We picked from 24 different demographic brackets in 24 different cities and strived to have 24 different musical styles represented.  Then we paired them off into twos, selected more or less at random, but with an eye towards entertaining our audience.  And then, using the perennially popular and millions-selling "Mad Libs" formula, we had our dozen dynamic musical duos compose a new song each week, each songwriter 'filling in the blanks' with musical and lyrical cues prepared by their partner — but which they didn't get to see in advance.
Now let me tell you a little story about GAZRAXCH THE UNSPEAKABLE, LORD OF SHRIEKS, STILLER OF LIVING VOICES, MONSTER OF THE 66TH GORE-PIT
She was a real gone gal from north of A DEAD WORLD, ASPHYXIATED ON ITS OWN FOULNESS, ROBBED OF MEANING AND DESTINED TO BURN AWAY INTO COSMIC ASH, FOREVER IGNORED 
Well, she knocked me out with her SACS OF STEAMING PUS
And I never want to leave her when she SCOURS THE INFERNAL ABATTOIR OF LUCIFER'S FINAL PUNISHMENT WITH A BRUSH MADE FROM THE HAIR OF HER OWN MUTILATED PARENTS 
Initially, audiences couldn't get enough of the pairing of Philadelphia white doo-wop revivalist Timmy LaVecchia and El Cajon black metal one-man-band Fuligin (born Kenny Bonifay).  Our test screenings showed across-the-board positive reactions to Fuligin's surly, charmingly murderous personality and unique lyrical approach, and almost everyone responded well to Timmy's public attempts to guide his partner in a positive direction ("Maybe write something about cars"), while privately savaging him in the Confession Room about everything from his "constant stench of lamb's blood" to his refusal to use any percussion instruments other than leaning a brick against the space bar of an IBM Selectric typewriter.  We thought they were our ticket to stardom.  In the end, though, as people have noted, a musical competition has to be about the music, and once they set aside their difference and got down to the hard business of writing songs, our viewers turned on them right away, calling their blend of piano rolls, saxophone solos, electronic samples of air crash disasters, and screaming drop-tuned guitars filtered through a half-broken vacuum tube speaker with a car battery "distinctly unlistenable".
Hey, Betty Sue, let's go a-STRANGLING THE LIFE OUT OF A NEWBORN
It's summertime and I know that you're PREPARED TO SACRIFICE THE LAST LIVING HUMAN TO THE BOUNDLESS HUNGER OF RT'ORX, THE BESTIAL DEVOURER OF PURITY 
Your sister won't mind because she's  BEEN SAVAGELY IMPREGNATED BY A THOUSAND DEMONS WITH THE ULTIMATE EVIL THAT WILL SOMEDAY ENSLAVE ALL SENTIENT BEINGS
Your parents won't mind because they're BROKEN ON A CATHERINE WHEEL CONSTRUCTED OF HELLFIRE, PITCH, AND THE BONES OF SEX MURDERERS
So, Betty Sue, won't you take me to SATAN