It's Drama Because It's True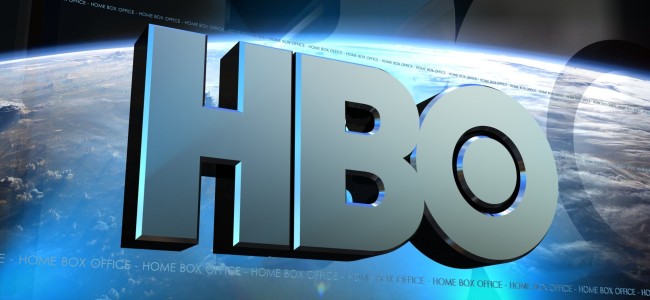 Dear Mr. Lombardo,
My apologies for contacting you so presumptuously, but I think you'll be so excited about the program I'm proposing that you'll forgive my having bypassed the normal channels. For years, HBO has been enjoying success with historical drama — millions of viewers have enjoyed your network's gripping adult visions of the past in such programs as Deadwood, Boardwalk Empire and Carnivale. Well, not so much Carnivale, but you tried, and I, for one, appreciate the effort. It's the kind of effort I put into my own hobbies of public access television production and amateur historical research, the very hobbies which I've combined to bring you Nooit Meer Oorlog, Godsvrede, Zelfbestuur.
Set against the thrilling backdrop of the turn of the 20th century, this raw, no-holds-barred historical drama brings viewers the story of the Flemish Movement in all its sanguine glory. Beginning in 1898 when the Dutch language was first legally recognized in Belgium and concluding thirty years later with the election of a previously condemned Flemish leader to Parliament, my story follows a group of sexy, streetwise young Flanders Dutch through the boisterous golden years of Flemish independence. Foul-mouthed sailor Anders, mild-mannered but passionate scholar Larsen and enigmatic dark-haired beauty Anna are the fateful triangle who guide us through hours of gripping drama, coming to terms not only with Germanic cultural influences, Walloon resistance and the fiercely combative atmosphere at Ghent University, but also their own struggle for "peace, tolerance and autonomy". A good solid Flemish meal peppered with HBO's patented spice blends of sex, violence, and sophistication, Nooit Meer Oorlog, Godsvrede, Zelfbestuur is Belgium the way you never imagined…and you'll never forget.
I include plot synopses of the first 100 episodes, my agent's contact information and office hours, and a short demo I put together at the Channel 92 studios. I'm looking forward to working with you.
Eagerly,
Byron Hotchkiss
***
Dear Mr. Lombardo,
Almost six weeks have passed since you received my proposal for a new HBO drama series highlighting the daring struggles of a trio of attractive, thin crusaders for Flemish cultural independence. While I realize that as the programming director for a major pay cable network, you are probably very busy, that is a far longer response time than I have encountered in previous submissions to the Kalispell Daily InterLake, Country's Best Log Homes, or the Campbell's Chicken SoupOff. I must therefore regretfully assume that you have decided to pass on Nooit Meer Oorlog, Godsvrede, Zelfbestuur. While it saddens me to think that my creation will have to wait for me to complete a big-screen treatment, I am not a bitter man. I understand that there may have been many reasons you chose not to buy the series: fear of alienating Walloon-Americans, the risk of overshadowing The Sopranos, the difficulty of finding the perfect casting for Flemish literary giant Hendrik Conscience.
But frankly, Michael — I may call you Michael, may I not? — I think that I am far too prolific and talented a writer, and you far too forward-thinking and wealthy and executive, for us not to work together. That's why I'm offering you the right of first refusal on a mini-series based on my first stage presentation, SA/GA. The turbulent era of the late 1960s is the setting for this epic tale of family, freedom, and creative expression as we watch the trials and tribulations of Jake and Steve, two brothers bound by blood but torn by their respective love of Golden and Silver Age superhero comics. And trapped between them is Clara, the woman who loves both men, and only kind of likes comics. Combining the sure-fire dramatic fireworks HBO dramas are famous for and my own encyclopedic knowledge of superhero comics of the 1940s, 1950s and 1960s, it's just the sort of thing that wins Emmys and nets multi-million-dollar contracts for its author.
I include scripts for the first 25 episodes, photographs of local women I think would be good in the role of Clara, and color photocopies of several hundred of the comic book panels I believe should be featured in the opening credits. Here's to a long and successful working relationship.
Sincerely,
Byron Hotchkiss
***
Dear Michael,
In all the months we've been working together, I thought we had developed a rapport. I thought I knew you — a courageous, risk-taking producers with access to Time-Warner money — as well as you knew me, a brilliant maverick writer-producer-creative consultant with an eye for historical detail and a yearning to be in on casting decisions for female parts. But it looks like I didn't know you at all. The man I thought I knew turns out to be a timeserving hack too busy to read his mail, but never too busy to call security; a slick-talking pro who uses "copyright infringement" as a smokescreen to hide his own incompetence; and worst of all, a coward. That's right, David: a coward. A man who plays it safe with predictable, uninspiring historical dramas set during snoozer eras like ancient Rome, the Old West and the Second World War.
You know what, David? You're not worth it. You're not worth my threats, recrimination, and resentment. You're not even worth the 325-page screenplay about an innovative television writer and the mule-headed producer who tries to ruin him that I wrote last night. My groundbreaking TV drama about the savage conflicts that led to the 1792 Mint and Coinage Act; my torrid film treatment of the Treaty of Ryswick; my sexy, intense maxi-series about Lithuanian land reform after the First World War — those all would have been perfect for HBO. They have lots of cursing and naked chicks and every single one of them has a part for that midget from Game of Thrones. But you blew it, Mikey Boy. You blew it.
I'm 100% certain that AMC won't be so myopic. And who'll be filing the restraining orders then, Lombardo?
Up yours,
Byron Hotchkiss