You'll Wonder Where the Humor Went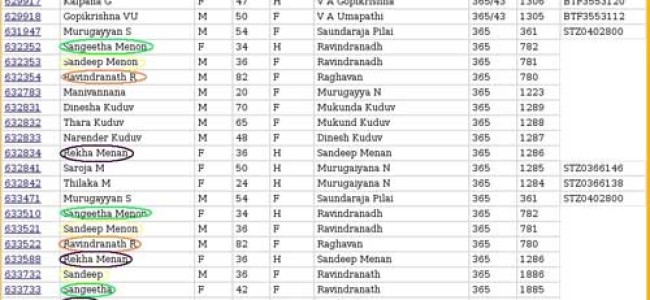 UNHELPFUL MNEMONICS
1.  Every Grotesque Ballardian Describes Fascism
2.  Malicious Vegetables Elude Motorist Junkers' Stronghold?  Ultimately, No.
3.  Klonopin Is Salacious, Shalimar
4.  Thirty days hath September, quickly grasp my throbbing member, slide your hand 'pon thither and yon, then consult this sheet of paper I have written the number of days in each month upon.
5.  I after E except after C or when followed by suicidal depression, like my old 3rd grade teacher Mrs. Beverly Neighborway.
FAILED PRODUCT SLOGANS
1.  "Kaptorline:  the whore's mouthwash."
2.  "Mehlman's Cutlery:  sharp enough to use on living human flesh.  Of course you would never do that.  Not after last time."
3.  "Lewiston's Pest Control.  If you can't beat 'em, gas 'em!
4.  "Sugared Oaty Mopes:  racially pure ingredients for racially pure people."
5.  "Valexis Hand Lotion.  We know what you're really using it for.  And we don't care."
STEAMPUNK ROCK
1.  The Swollen Ranks of the Unusually Forward
2.  The Quite Saucy Household Items
3.  The Marmots, Only These Marmots Are Wearing Curious Oversized Goggles and Brass Respirators, And Also They Use Bad Language
4.  The Colonial Subjects Who Have Rather Forgotten Themselves
5.  The Mechanized Versions of Things Not Normally Thought of as Being Mechanized Who Have Daring Opinions About Social Matters
GOOD USES OF ONE'S TIME
1.  Thinking about negative things people might someday say to you, and then thinking up responses to the negative things these unidentified people might say
2.  Arguing that your sports team is superior to the other sports team that has just beat them
3.  Seeing if various parts of your body have cancer by poking them
4.  Explaining another person's joke to that person
5.  Updating your blog
LITTLE-VISITED SITES NEAR TREASURE ISLAND
1.  Sewing Pattern Island
2.  Carnivorous Prawn Island
3.  Robert Louis Stevenson Explains His Bitter Divorce Proceedings In Great Detail Island
4.  Carob Island
5.  Even More Treasure and Hardly Any Dysentery Island
THE SEVEN AGES OF MODERN MAN
1.  At first the infant, forcibly dressed in a Ramones onesie.
2.  And then the whining schoolboy, with his console and complaints of excessive draw time
3.  And then the lover, puking like a chimney, drinking crappy beer 'ironically'.
4.  Then a soldier, ha ha, no, just kidding, probably here you try to invent an app or something
5.  And then the justice, kids on lawn, insisting with eyes severe that music has not been as good since his second year of college.
6.  The sixth age shift into the lean and slippered pantaloon, the balding pate, the convertible sports-car of cherry red
7.  Last scene of all that ends this strange eventful history is second childishness, still hitting on 22-year-olds and reading books about the Hulk.
SOVIET MEDALS
1.  Honoured Sock Darner of the USSR
2.  Andrey Gromyko Prize for Cantankerous Socialist Flapdoodle
3.   Order of Personal Courage in Pretending to Have Read the Entirety of War and Peace
4.  "Giraffe's Neck" Medal for Bullheaded Determination to Practice Lysenkosim
5.  Jubilee Victory Ribbon for Cattiest Comment About Nancy Reagan's Frocks