Tasteful San Antonio: The Blottening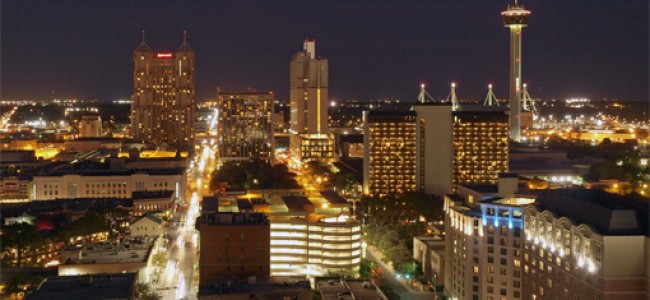 Crime is no laughing matter, unless you're a clown robbing a toy store. But sometimes, scanning the police logs and crime reports from San Antonio and other nearby law enforcement agencies, the curious blend of absurdity, wrongdoing, and straight-faced journalistic argot makes for an odd read.  Just because I don't live in the Alamo City anymore doesn't mean that San Antonio has stopped being tasteful, as my subscription to various SATX police and media Twitter feeds clearly indicates. Thus, this site is proud to bring you the latest in south-central Texas crime news of the season, fresh off the wires.
SAN ANTONIO: Man engages in "complicated" crime spree in order to frame wife's ex-boyfriend.
ALAMO HEIGHTS: Male victim injured while attempting to leave "the location where his former girlfriend ended the relationship". Girlfriend arrested.
SAN ANTONIO: "Wild gunfire" bursts through wall of bar and injures man drinking "peacefully" inside.
SEGUIN: "Serial bandits" steal $5,000 in cigarettes.
ALAMO HEIGHTS: Catalytic converter stolen from employee parking lot.  No leads.
SAN ANTONIO: Man "fell, tripped or was pushed" from top floor of Rivercenter parking garage.
BRYAN: Fund-raiser held to purchase body armor for dogs.
SAN ANTONIO: Vandals drop rocks onto San Antonio Water System pipes, causing spill of 100,000 gallons of raw sewage.
NEW BRAUNFELS: Same man robs gas station three times in one month.
SAN ANTONIO: Man reports being shot at, then begins "screaming obscenities" at officers taking report. He is arrested.
SAN ANTONIO: Teenager arrested for painting "SMILE!" on church wall.
SAN ANTONIO: Woman in Amber Alert case: "They are my grandkids and I didn't kidnap them!"
SAN ANTONIO: Man reportedly wearing slippers tries, fails to rob two convenience stores.
SAN ANTONIO: Teenager's customized pickup stolen; "Where we came from, you could park your truck and not have to worry about it," he tells police and reporters.
SAN ANTONIO: Twin brothers arrested for theft of over five hundred batteries.
SAN ANTONIO: Man attacks pit bull with machete.
SAN ANTONIO: School bus crashes into motel pool, must be lifted out with crane.
SAN ANTONIO: Dispute over church board leadership turns contentious; police called to prevent violence.
SAN ANTONIO: Man with armed with unloaded hunting rifle robs dollar store.
SAN ANTONIO: Police claim traffic snarl caused by "teen football riot".
SAN ANTONIO: Local lawmaker demands sex offenders announce their status on Twitter.
SAN ANTONIO: Two men receive 20-year sentences for robberies that netted them a total of 68 cents.