Call of the Wild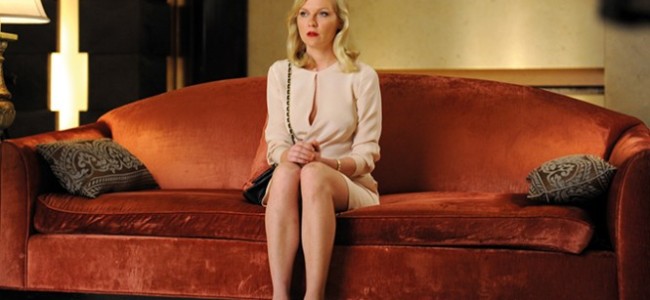 The Schmotezgreüber-Hackertini Family of Production Companies are pleased to announce the following casting calls.  If you meet the belowmentioned requirements, please have your representative contact Julii in our casting department, along with three head shots, the last nine digits of your Social Security number, and a gift basket containing no less than four (4) items flavored with salted caramel.
C17-AAM:  Actress needed for TV series, in the role of the senior administrator of a large New York City hospital specializing in cancer treatment.  The character is also a high-ranking espionage agent for the U.S. government, a war veteran, and a covert superhuman vigilante.  Blonde, no older than 26.
Z24-AMZ:  Actor needed for touring comedy show based on classic Vaudeville routines.  Must own a pair of baggy pants.  Primary role will be operator of the rear portion of a pantomime horse:  NOTE:  front portion of pantomime horse will be played by severed front half of an actual horse.
M66-KTC:  African-American actress to play African-American best friend of lead character on sitcom, who is not African-American.  Ideal candidate will be immediately identifiable as African-American, but not too African American, if you follow us.  Knowledge of African America a plus.
N21-ULR:  Established celebrities to play roles of Seven Dwarves in animated remake of Snow White.  Personalities will be based on pop-cuture phenomena to be determined at as close a time to filming as possible.  Please:  celebrities only, no professional voice actors.  This is a serious production.
E33-DMT:  Red-haired or brunette actress to perform guest spot as main character's mother in prime time soap opera about wealthy teenagers in Orange County, California (filming to take place next January in Montréal).  Note:  as role is the mother of a teenager, no candidates over age 35, please.
K28-ABS:  Actor to portray the role of Charles Laughton in a biopic where Charles Laughton is not only a respected actor and innovative director, but fights an invasion force of mutant aliens only he can see.  Please resemble the actual Charles Laughton as little as possible.
B26-IOS:  British actor to play villainous mastermind in upcoming episode of suspense thriller.  Must have low, calm voice and impeccable Received Pronunciation.  Villain will possibly be Nazi, Russian, IRA terrorist, South African racist, Eastern European mobster, or maybe ancient Roman.
U14-TTW:  Dog to not eat the food in dog food commercial.  This is critical:  dog should not eat the food.  We know it looks yummy, but it's our competitor's food, so don't eat it, okay, boy?  Please don't eat the food.  We really cannot stress this enough.  It's a high-paying jobs.  Just…don't.  Please.
J17-KZZ:  A number of actors to portray international gang of terrorists resulting from alliance between ISIS and the Gulf Cartel.  For Arab terrorists, Jews, Israelis, South Asians and Latinos will be considered; for Mexicans, Puerto Ricans and South Americans.  Arabs and Mexicans not considered.
N24-LFV:  Seeking fit, attractive, charismatic young actor to play the role of Matt Murdock in new film reboot of the Daredevil franchise.  Must be willing to claim you were really into comic books as a kid in front of reporters.  Special consideration given to actors who are actually blind, and who developed superhuman senses after being hit across the face by a drum full of toxic ooze.