Blasts from My Past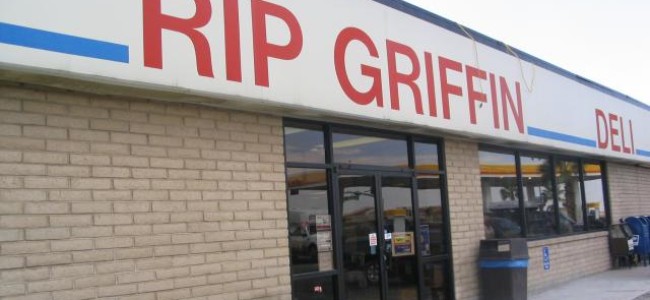 Few people have begun the preliminary notes for their autobiographies on the back of a Donuts on the Freeway flyer; I am one of those people.
NOTES OF AN ALIENATED CRYPTO-SOUTHERN HALF-ARAB PUNK ROCK BIG BOY.
SUGGESTED TITLES FOR MY MEMOIRS #1 (in a series): LIKE A BLACK PANTHER, BUT FOR DRUNKS.
PART ONE: LIST.
(1.) FOOD. Peach Nehi; those tater tots with cheese on them you get at Sonic; Crystal Burgers (by the sackful); green bean salad with Wishbone Italian dressing; any breakfast food from Stuckey's; Original Texas State Fair Brand Corn Dogs; nacho Slim Jims; Deluxe Goo Goo Clusters.
A TERRIFYING GLIMPSE INTO THE WORKINGS OF A DISEASED MIND
(2.) MUSIC. Red Sovine; Bill Monroe & His Bluegrass Boys (or, really, any group with "And His" in their name); Flatt & Scruggs; "Thunder Road", as sung by Robert Mitchum; any song written by a coal miner or a steelworker; Cowboy Copas; Brother Claude Ely; that album of Christian rap music that Mr. T recorded.
(3.) ON THE ROAD. Anyplace that just says "Eat"; Rip Griffins truck stop (or Flying J in a pinch; never Petro); 500 miles of malodorous oil rigs in West Texas; a little joint on the old 666 just outside Douglas that sells religious tracts and 36 flavors of ice cream; 'restaurants' that also sell live bait and shotgun shells; crossing the Mississippi; Florida highways that turn into swampland without warning.
(4.) TEEVEE. Faith-healing shows with Benny Hinn; any public access cable show emanating from the Old Colonial or Mississippi Delta areas; Petticoat Junction; PBS home university courses that only get broadcast at 4:00 AM; The Neighbors; Peyton Place; the USA Network's Kung Fu Theater; that episode of You're in the Picture where Jackie Gleason apologizes for how shitty the show was.
I HAVE CRIMINAL LEANINGS
(5.) POSSIBLY ILLEGAL. Iron City Beer; consuming lots of nutmeg for a cheap and legal high; people who come up with wacky, zany schemes for robbing convenience stores; guys who send their 14-year-old kids out to get smokes for them; driving 35 miles to buy beer because you live in a dry county; tipping over a scab's car; checking the back seats for valuables while you stroll around a parking lot; plastering punk rock flyers up all over the place in Cowtown.
NEXT: 3 Times I Was Almost Shot To Death (Phoenix, Los Angeles, Tuscaloosa).