As Rare as a Blue Sky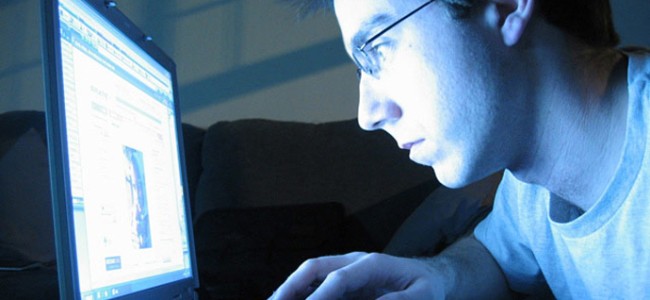 OLD TIME RADIO FAVORITES
Where Creeps the Shuffler!
From the Casebook of Kidneypunch O'Sullivan
Oh, Those Bulczywyczs!
The Aaron's Basinet Polish and Badney's Consumption Grease Old-Time Variety Hunker-Down Hour
Around-the-Barn News
Farmer Seth's Country Comedy Chiaroscuro
Li'l' Jinx and the Hard Luck Soup Kitchen Kids
Trag McCrunley, Wharf Detective
Weepie & Tearie, the Sob Sisters
Senator Grandpa
The 4 A.M. Yiddish Folklore & Restricted Popular Entertainments Program
Lynch Mob!
Bark Along with Rex
Stuff Hinckerd, Boy Anti-Pornography Crusader
CELEBRITY COOKBOOKS
Cookin' Cambodian with Henry Kissinger
It Came Out of My Body! with Moises Alou
Calista Flockhart's Water and Breadcrumb Collection
Eatin' Shit with Karl Rove
Binging and Purging with Oprah Winfrey
G. Gordon Liddy's More Than Just Rats Cookbook

THEME SONGS TO POPULAR SITCOMS IF THE AXIS HAD WON WORLD WAR II
I.
They're martial and they're racial
They come from outer spatial
They're really in-your-facial
The Goebbels family
In charge of propaganda
That's heard across the landa
It's their own special branda
The Goebbels family
White!
Right!
Recondite!
So if you're into scarin'
Come see 'em if you're darin'
But only if you're Aryan
The Goebbels family
II.
Whatever happened to good ol' Hungary?
Poland, Austria, no Russians can I see
Everywhere you look, everywhere you go
There's the Reich, a land to hold on to
Everywhere you look, everywhere you go
There's some lebensraum for you
Everywhere you look
When you've enslaved the Slavs and you're allied with Rome
A train is waiting to deport them from home
Everywhere you look, everywhere you look
III.
Who can run the world down with a tank?
Who can invade a neighbor state and turn control over to Hans Frank?
Well, it's Hitler, and he sure knows it
With each act of warlike aggression he shows it
Europe's all around, no need to waste it
You can have a town if you just take it
You're gonna slaughter one and all!
LOST CLASSICS
Lionel Fanthorpe: The James Joyce of Gamlingay Village
Patricia Highsmith's Women: A Study in Three Dimensions
Marc Singer's Most Challenging Roles
Joe Dolce: No, Whatsa Matta You?
The 2003 Detroit Tigers, Revisited
There's a Heart Where My Wang Should Be: The Golden Age of "Love Is"
Brief Interviews with People Who Think the Last Episode of The Prisoner Made Perfect Sense
Bret Easton Ellis: A Revolution in Creative Editing
David Gerrold: Nearly Half a Dozen Episodes of Land of the Lost and Every Goddamn One a Gem
How "Mallard Fillmore" Solved the Israel-Palestine Conflict

MENTAL ILLNESS JOKES
Q.: Why did the sociopath cross the road?
A.: Because he knew the road was a pussy and wouldn't do anything about it.
Q.: Why did the dyslexic throw his clock out the window?
A.: Because he wanted to make flime ty.
Q.: How do you make a manic depressive float?
A.: Up her dosage.
Q.: What's the difference between a Porsche and a person with self-esteem issues?
A.: There is no difference.
Q.: How many hebephrenics does it take to screw in a light bulb?
A.: Purple.
CUT-RATE INSTRUCTIONAL VIDEOS
Let's Make Cave Art
Get Hot Air Balloonin'!
Taxidermy Superstar!
Everybody Loves Fish-Gutting
Saturday Night Scrimshaw
Tap Dancin' Backwards with Rodney Allen Rippy
Kanban Production Operations Managament for the Holidays
Rock 'n' Roll Sand Painting
Operate a Weather Station Like the NFL Legends!
THEMED RESTAURANTS
Ivan MacDougall's Thrifty Russian
Le Onde Micro: Where the Elite Meat to Reheat
Sysco's Institutional Taqueria
Danny Danger's Donut Dome
Billy Junior's (The Restaurant For Kids, By Kids)
Jeb Schwartzmann's Not-Too-Jewish Deli
P.R. O'Businessplan's
Paisano's of Iowa City
Julie Wu's Commie Kitchen
Prosties
Home Run K. Touchdown's Sports Bar For Guys and Créperie
The Crackpot Café: A Themed Dining Facility for Families Who Like Conspiracies
FOR THE FOREIGN MARKET
Deadly Italian
Sword Elf: Come Back, Bearded Leader!
Seven Japanese Menace
Play My Song, Negro
Battle for Distant Planet V: Walking Robot Fight
Now I Shoot You, Ugly!
Newspaper Jerk
Archaeologist of No Mercy
Forgetful Vengeance
Your Crop-Duster Wants to Kill Me!
Insolvent Bank Hero
Deranged Actress' Ghost Devil Thunder
The American Capitalist Who Practiced Self-Abuse in the Water Closet
War Battle Fight: Cow Murder Patrol
Idiosyncratic Typography Crime
Africa Genocide Hostel
Legendary Champions of Penicillin Smuggling
Nazi Boat Opera
Flashing Swords of Artifact Location
IN FOR 2016
Holistic plumbing
Frozen okra on a stick (with or without chocolate)
Artless euphemisms
Shakespeare revivals (not of his plays, but attempts to reanimate his corpse)
Virtual cooking
Welsh-style pizza
Adopting Third World turtles
The Not-So-Special Olympics (for non-mentally-challenged but underachieving athletes)
GOOD, BAD, AND INDIFFERENT
GOOD: deviltry
BAD: demontry
INDIFFERENT: lemon tree
GOOD: disgruntled
BAD: gruntled
INDIFFERENT: post-gruntled
GOOD: infant
BAD: infanticide
INDIFFERENT: infantesimal
GOOD: comic opera
BAD: comic book
INDIFFERENT: comic sculpture
GOOD: evil
BAD: primeval
INDIFFERENT: fixedeval
HOLIDAY SPECIALS
Slap-Around Christmas with Bing
Jackie Gleason's Eggnog Hour
AfterM*A*S*H Presents: Hannukah in Pusan
Rev. Clement McLemore's Holiday Race-Music Bonfire
U.S. Steel's Industrial Might Variety Christmas (with Jaye P. Morgan)
Kwanzaa with Nipsey
The Elf Who Killed
Racy J. Smuttelberg's Really Blue Christmas
Bob Hope's Christmas with the Troops 1974: Victory in Vietnam!
RAP NOVELS

The Adventures of OG March
Are You There, God? It's Me, Tony Yayo
At Smack-Two-Bitches
The Crying of Lot 40-Ounce
The Heart is a Lonely Wanksta
DJ Whookid's Complaint