20 for 2016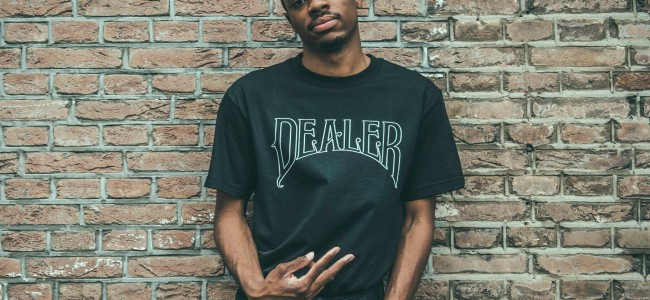 I don't really listen to much new music anymore.  Partly this is because no one pays me to do it anymore, and partly it's because I have other things to do, but mostly it's just because I'm old, and nobody needs another white guy in his mid-40s telling them what to listen to.  And yet, here we are, and I need content!  So don't take this list even remotely as a best-of for 2016; take it only as my effort at spreading the word to my friends about a handful of records I liked this year.  If you want to take a grand lesson from all this, take the only true lesson there is:  time makes fools of us all.
(These are in alphabetical order, since there's no pretense of hierarchal preference here.)
1.  Aluk Todolo, Voix (The Ajna Offensive). Diving ever-deeper into their particular inward-turning style of instrumental black metal, occult French band Aluk Todolo's sound has taken on even more ambient textures and chugging Krautrock mechanics.  The result is their most compelling album to date, an immersive trip inside the dark soul of the forms in which they work.
Aluk Todolo, "5:34":
2.  Black Mountain, IV (Jagjaguwar).  Vancouver's heavy psychedelic combo reaches a kind of apotheosis, with their classic-rock thesis and sleazebag antithesis melding into a synthesis of hard-edged sounds that are both instantly recognizable and quite distinct. They never let the sonic references get in the way of having a good time, though, and that's what counts.
Black Mountain, "Florian Saucer Attack":
3.  The Company Corvette, Never Enough (The Company).  Sleazy, sludgy, and distinctly dirtbag, the Company Corvette is definitely not for everyone. But those who find themselves on the same wavelength as these Philadelphia creeps will be rewarded with perfect music for when you're falling down drunk, and some of the most bludgeoning riffs since the heyday of Electric Wizard.
The Company Corvette, "The Stuff":
4.  Tashi Dorji & Tyler Damon, Both Will Escape (Family Vineyard).  Tashi Dorji of Manas is one of the most distinct and interesting free music players around; his blend of jazz, punk, and Latin guitar recalls Derek Bailey, Hella, the Thing, and Keiji Haino in equal measure. He's found the perfect drumming partner in Damon's roaring, deft percussive style. Maybe my favorite record of the year.
Tashi Dorji & Tyler Damon, "Two Rabbits":
5.  HIRS, Yøu Can't Kill Us (Self-released).  Critics like to toss around variants of the phrase "the only music that matters", but this screaming hardcore from the trans-fronted Philadelphia quartet HIRS really makes you believe it. Impossibly aggressive and dangerous in the way punk used to be, it's as terrifying and real as a broken bottle pressed against the throat.
HIRS, "Nøt før Yøu":  Click for Bandcamp track.
6.  Homeboy Sandman, Kindness for Weakness (Stones Throw). Queens MC Homeboy Sandman is as hard to pin down as he ever was: both the beats and the rhymes on this album are, depending on how forgiving you are, either energetically eclectic or frustratingly inconsistent. But crucially, Sandman has managed to become mature and thoughtful without getting soft. That counts for a lot in the rap game.
Homeboy Sandman, "Talking (Bleep)":
7.  Ka, Honor Killed the Samurai (Iron Works).  Brownsville's Ka got a lot of negative attention this year when the NY Post inexplicably went after him, claiming his hard street style somehow conflicted with his day job as a firefighter. But that sideshow shouldn't eclipse the fact that he's a killer MC with a brooding, poetic style he crafts meticulously over minimalist old-school frames.
Ka, "Just":
8.  Kava Kon, Maritime Mysteries (Iron Works).  Few performers practice exotica anymore except as a goofy joke or as a piece of nostalgic throwback kitsch. Not so with Santa Monica's Kava Kon, who, with Maritime Mysteries, finally take their game to the next level, expanding beyond homage and craftsmanship to create a whole new sound of lush, sweeping ambient music fused onto the familiar old structure.
Kava Kon, "The Eel Charmer":
9.  The Mary Halvorson Octet, Away with You (Firehouse 12).  Mary Halvorson has steadily been establishing herself as an essential part of the jazz scene for a decade, and Away with You – built from the same group as her previous septet with the addition of swell slide guitarist Susan Alcorn – ought to prove her indispensable. Alternately hushed and rambunctious, it combines modality with swing in a compelling, heartfelt way.
The Mary Halvorson Octet, "Spirit Splitter":
10.  Perturbator, The Uncanny Valley (Blood Music). Perturbator's alarmingly precise evocations of scuzzy 1980s-vintage electronic soundtracks have been consistently great over the last few years. The Uncanny Valley isn't so much a new direction as another layer of polish, but what he does, he does so exceptionally well, it seems churlish to ask for anything else. Endlessly enjoyable electro-filth.
Perturbator, "Neo Tokyo":
11.  Rainforest Spiritual Enslavement, Green Graves (Hospital Productions).  Dominick Fernow, alias Prurient and Vatican Shadow and about a dozen other pseudonyms, is already one of the most prolific electronic artists alive, so how he found time to make an incredibly generous triple LP under my favorite of his aspects is beyond me. But I'm glad he did; this dark, Eno-esque journey of muggy aquatic metal ambience is one of the best things he's ever done.
Rainforest Spiritual Enslavement, "Thought to Be Bad Omens":
12.  Savages, Adore Life (Matador). Rock is dead, but nobody tell Jehnny Beth, because she and her talented cohorts in Savages are still cranking out stellar indie rock like it makes a difference. A pulsating rhythm section, recalling Gang of Four and Sonic Youth but with an energy all its own, is at the heart of their sound, which plays to perfect effect on every track of this terrific album.
Savages, "The Answer":
13.  Scorpion Child, Acid Roulette (Nuclear Blast). Even more so than the rest of this list, this is a personal choice. I don't pretend Acid Roulette will appeal to anyone else, but boy, does it hit my sweet spots: bluesy, psych-tinged '70s-style hard rock with just a tinge of prog, heavy organs, and a gutter-boogie base. It's even a rock opera! Think of these Austin dudes as The Darkness if The Darkness weren't a bunch of fucking jackasses. 
Scorpion Child, "My Woman in Black":
14.  Shy Layers, Shy Layers (Growing Bin). This record more or less came out of nowhere to become one of my favorite listens of the year. Calling it 'post-rock' does a disservice to its hypnotic complexity: there are elements of jazz fusion, cool clubby electronica, yacht rock, '80s instrumental pop, and some of the funkier sides of library music all competing in the same arena and still managing to make a coherent whole.
Shy Layers, "SEG":
15.  Wadada Leo Smith, America's National Parks (Cuneiform).  Just shy of his 75th birthday, jazz trumpeter Wadada Leo Smith delivers what might be his most accomplished project to date. Building on the 'Golden Quartet' he's worked with for two decades, this tribute to – and criticism of – America's public spaces finds him doing fiery solos and warm muted passages that perfectly capture the mood of these places.
Wadada Leo Smith, "New Orleans:  The National Culture Park USA 1718 ":
16.  Esperanza Spalding, Emily's D+Evolution (EMI). The already odd career path of young Esperanza Spalding continues to take strange turns: her latest album finds her far removed from her pop-jazz roots, now delivering a diverse set of bouncing, unpredictable songs that combine pop, funk, rock, and neo-soul in a way that reminds us that Prince may be dead, but the spell he cast on black music has not been broken.
Esperanza Spalding, "Funk the Fear":
17.  Vince Staples, Prima Donna EP (ARTium/Def Jam). Vince Staples' full-length last year, Summertime '06, was one of the best rap albums in ages (and it broke the Internet's brain with "Norf Norf"). What could he possibly do for a follow-up? How about a stripped-down EP that's almost as good, and with the absolutely killer single "Smile" sitting right at the creamy center? That'll do until something better comes along.
Vince Staples, "Smile":
18.  Ultimate Painting, Dusk (Trouble in Mind). The kind of wispy, introspective chamber-pop that Ultimate Painting specializes in usually sends me off to my nap chamber, but what can I tell you? This stuff is good. A heart of darkness helps moves the softer spots along, and the cutting nature of the guitars and lyrics alike make it worthwhile for the kind of cold indoor moments Chicago is about to have for the next twelve weeks.
Ultimate Painting, "I Can't Run Anymore":
19.  Vektor, Terminal Redux (Earache). I wasn't a huge fan of Locrian, the original incarnation of this Arizona metal outfit, but when they ditched the old name, they also jettisoned some of the clunkier prog-metal and tech-death elements and ramped the speed-metal/thrash revival stuff way up. The result, on their latest album, is proficiency and ambition fused to a purer, faster sound that is ridiculously fun to listen to.
Vektor, "L.C.D. (Liquid Crystal Disease)":
20.  Zeal & Ardor, Devil is Fine (Reflections). There is absolutely no way Devil is Fine should work. For one thing, it's a combination of Satanic black metal, burbling pop electronics, electric blues, and Negro spirituals. For another, it was literally created as a dare during a conversation on a 4chan message board. It ought to be a complete fucking disaster. And yet, as I said at the top of this list: here we are.
Zeal & Ardor, "Children's Summon":